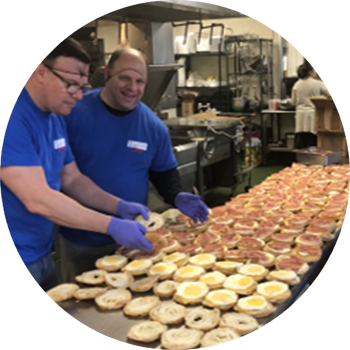 PLM employees volunteered at the Community FoodBank of New Jersey. CFBNJ is a member of Feeding America®, the leading anti-hunger and anti-poverty organization in the state. CFBNJ has grown to two warehouse facilities, the combined size of five football fields. These locations serve area programs and community partners – over 800 in 15 of 21 New Jersey counties.
________________________________________________________________________
PLM goes the distance to give back to the community. Our team members volunteer their time, effort and resources to several local charities and supporting customer events. PLM encourages our family members to take part in events to make their communities a better place.
PLM Cares, our giving back initiative partners PLM with national organizations.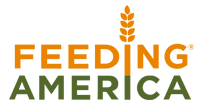 Feeding America is the nation's largest domestic hunger-relief organization. Thanks to donations and support from businesses, government organizations and individuals like you, the Feeding America network of food banks, pantries and meal programs serve virtually every community in the United States — 46 million people, including 12 million children and 7 million seniors.
Every year, Feeding America helps 1 in 7 Americans.
The Feeding America network provides over 4.3 billion meals annually, helping 1 in 7 Americans facing hunger live more secure and stable lives.
For more information on Feeding America, visit www.feedingamerica.org
________________________________________________________________________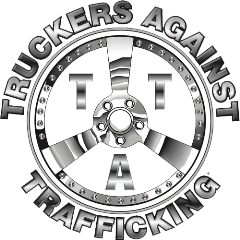 Human trafficking exists whenever people are bought and sold for forced labor or commercial sex. Around the world, it is estimated that there are over 40 million slaves today. Human trafficking has been reported in all 50 states, and the number of victims in the United States is estimated in the hundreds of thousands. A large percentage of the people trafficked are women and children. They are the prostituted on the street and in private homes, and in legitimate businesses such as restaurants, truck stops and motels. They need to be identified and recovered.
PLM is teaming up with Truckers Against Trafficking to join the fight against human trafficking. To spread awareness of the TAT organization and how to report this crime, PLM rental trailers will proudly display the TAT hotline number decal. As a driver, you can take the free 26-minute training on the TAT website at www.TruckersAgainstTrafficking.org.
If you suspect human trafficking, call the National Human Trafficking Hotline at 1-888-3737-888 to confidentially and anonymously report it.
Visit www.truckersagainsttrafficking.org to obtain free driver training or for more information.