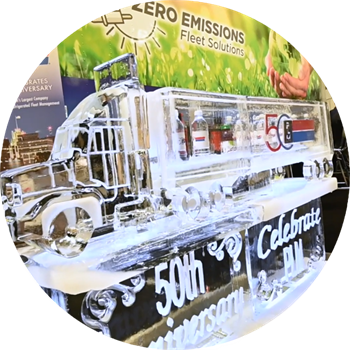 Back to all News/Press Releases
IFDA Workshop Details How to Use Trailer Telematics for Data-Driven Efficiency Gains
Fort Worth, TX – Sep 18, 2023 Don Durm, Vice President of Customer Solutions at PLM Fleet, moderated the International Foodservice Distributors Association (IFDA) workshop to share valuable insights on the untapped potential of trailer telematics solutions. The workshop "Not All Heroes Wear Capes; Sometimes They Use Telematics," provided attendees with an eye-opening exploration of how existing telematics technology can be harnessed to drive data-driven decisions, save resources, and bolster operational efficiencies.
On the panel was Dean Marris, Co Founder of Coretex and Jim Johnson, Senior Director Fleet Support, US Foods, to share their insights on the power of trailer telematics to optimize operations within the food distribution industry. This session explored the newest developments in the telematics field and what businesses should consider now and into the future to make a technology solution decision.
One of the standout moments of the presentation was the real-world success story of how a single report generated by trailer telematics saved one location a remarkable $3 million. This impressive example illustrated the immediate and tangible impact that data-driven decision-making can have on a business's bottom line.