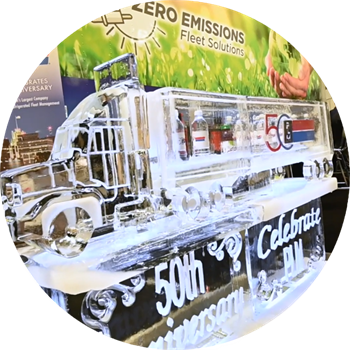 Back to all News/Press Releases
AEM Founder Robert Koelsch to Present at the ACT EXPO's TRU Workshop
NEWARK, NJ – April 27, 2023 – Advanced Energy Machines' (AEM.GREEN) CEO Robert Koelsch will present at the TRU
Workshop at Advanced Clean Transportation (ACT) Expo 2023 at the Anaheim Convention Center. Koelsch will present on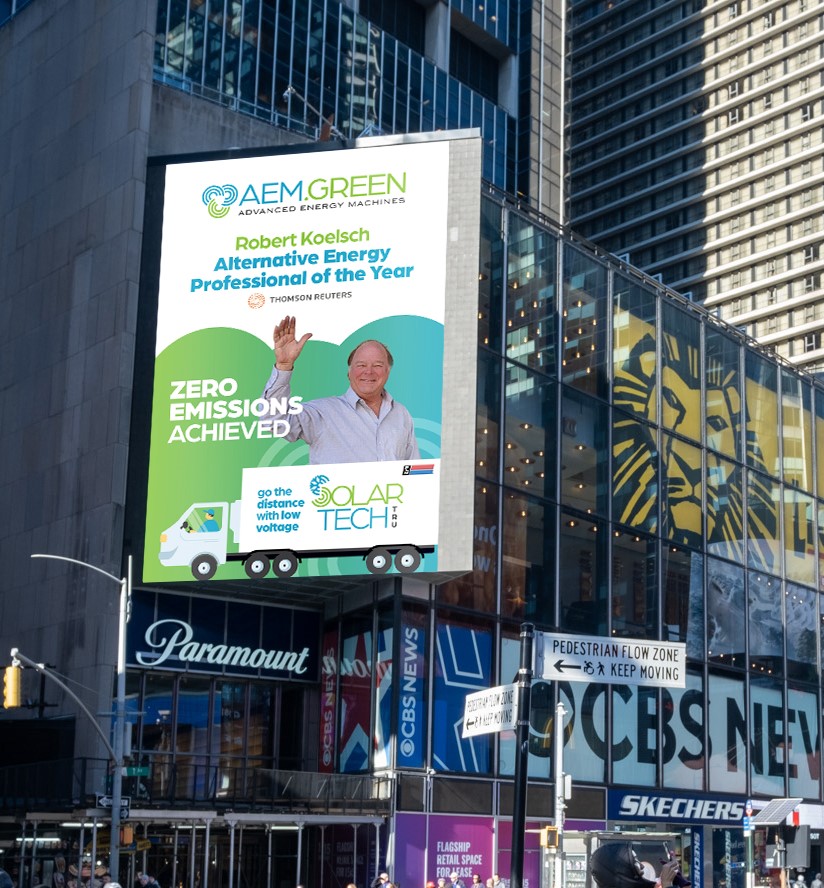 the eTRU Trailer Tech Outlook workshop from 1:15 – 2:30pm on Monday, May 1st. Robert Koelsch is the co-inventor of the SolarTechTRU, AEM's all-electric transportation refrigeration unit (TRU). Thomson Reuters recently awarded Koelsch as a Who's Who Alternative Energy Professional of the year for 2022, and he won the recognition again for 2023.
AEM's innovative Zero Emission TRUs are the only California state approved refrigerated units for multi and single temperature units, with over a decade of successful road test safety and reliability data behind it. AEM currently has 98 units actively operating in California. The California Clean Off Road Equipment Voucher Incentive Project (CORE) has been awarding zero emissions vouchers to AEM since 2020. "The CORE program has been a great incentive to start the process of transitioning to Zero Emission refrigerated trailer operations" said Mike Marshall, PLM VP Sales West and Zero Emissions. "I live in California and personally appreciate the leadership to promote alternative energy in the transportation industry."
PLM Fleet LLC, a leader in Refrigerated Fleet Management, is currently offering full-service leasing and rental solutions for AEM's SolarTechTRU. Additionally, PLM offers a full suite of site solutions to support the trailers, including training, maintenance, telematics, program management to earn ESG and WAIRE credits, site evaluations, and infrastructure deployment.
About AEM.GREEN
AEM (Advanced Energy Machines) is an innovative R&D and manufacturing organization that created the SolarTechTRU, which has earned its status as the only solar, full-electric TRU that achieves zero emissions, functions on low voltage power, requires no maintenance, no diesel fuel, helps remove its customers' reliance on the grid, and that is reliably serving range demands of reefers through its proprietary and protected technology. American engineered, American made. Visit www.aem.green
About PLM Fleet®
PLM Fleet is the largest nationwide, technology-driven company dedicated to refrigerated trailer leasing and cold supply chain solutions. Located in the state-of-the-art fleet solutions center in Newark, NJ, PLM has 32 locations nationwide and 14,000 refrigerated trailers. Visit plmfleet.com to review all the financing, technology and services that help our customers improve fleet and product lifecycle efficiencies in the cold supply chain.