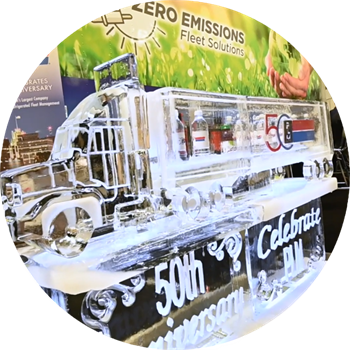 Back to all News/Press Releases
PLM Fleet Enhances the Customer Experience by adding QR Codes to all Trailers
PLM Fleet®, the nation's largest technology-driven refrigerated trailer fleet management company, is proud to introduce QR codes on all our trailers. The new QR codes give our customers the ability to request and monitor all service requests, track repairs to completion, give our suppliers an easy access point for updates, and give customers access to trailer licensing and registration.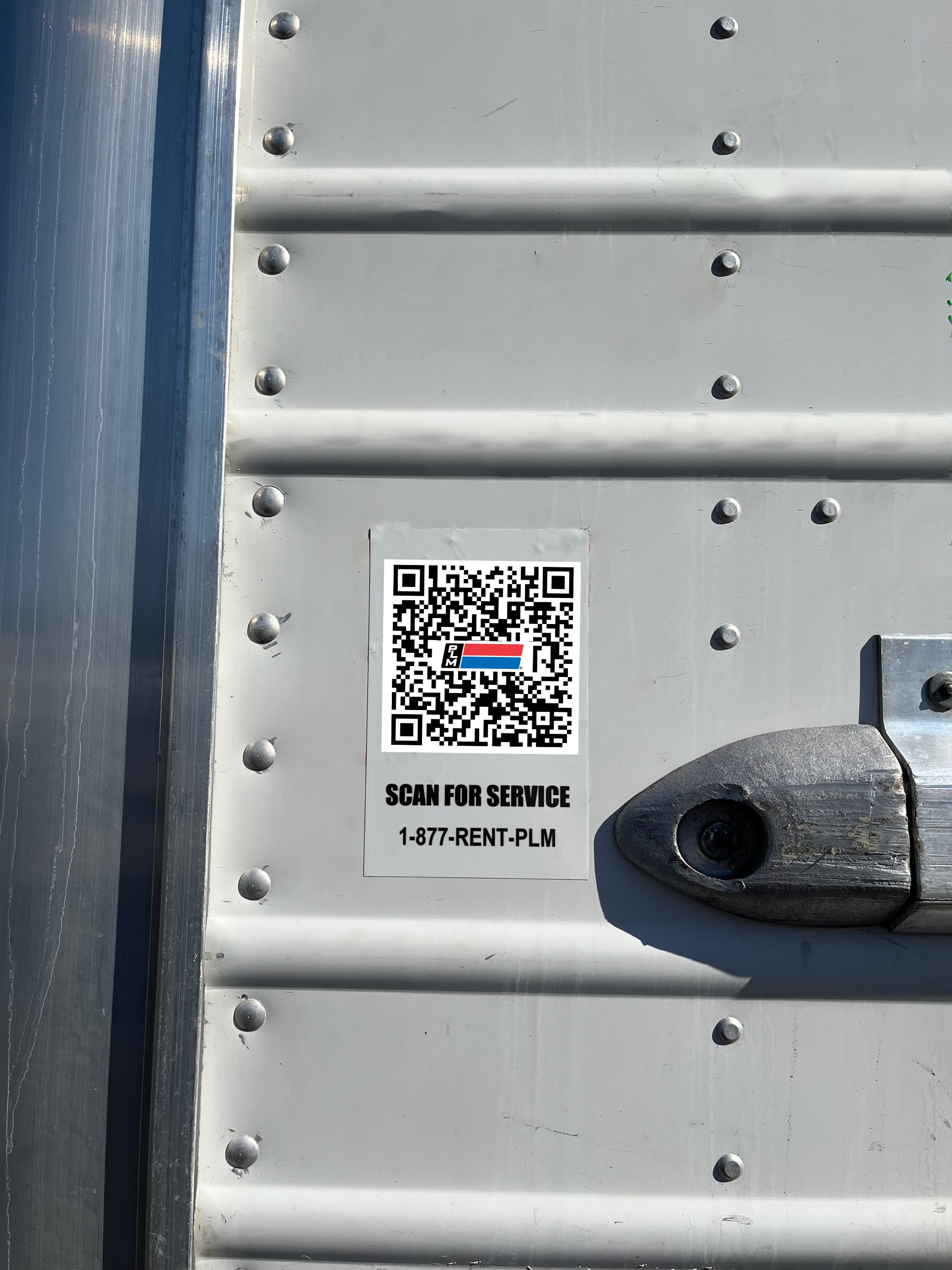 A request can be initiated by the driver scanning the QR code. No login information is needed. Customers enter only basic information on the services required. The site allows easy uploads of photos and audio to the service request. The trailer's location, asset details, mileage, and engine hour readings are auto-filled for simplicity and greater accuracy.
Once scanned, the QR Code immediately populates a PLM Work Order so a PLM Maintenance Professional can assign the work. Status updates are instantly available on MyPLM with visibility to all involved customer stakeholders, eliminating emails and spreadsheets. The repair process is transparent for all involved.
"These QR codes streamline the repairs for our customers' drivers and maintenance partners,'' said Keith Shipp, President and CEO. "PLM Fleet is committed to simplify interactions for our customers, and with these new QR codes, the process from repair request to billing is modernized."
The QR code also allows customers to order their registrations on demand, replace license plates, view contract terms, find GPS tracking and temperature management data, view invoices, access rental reservations, and more.
PLM continues to implement new ways to improve efficiency and customer satisfaction. Recently the company launched computerized inspections of leased vehicles to streamline and integrate operations. MyPLM, a secure, online customer platform, manages invoices, rental reservations, damage notifications, and ColdLink® telematics for trailer location, temperature monitoring, mileage, and more.
About PLM Fleet
PLM Fleet is the largest nationwide, technology-driven company dedicated to refrigerated trailer leasing and cold supply chain solutions. Located in the state-of-the-art fleet solutions center in Newark, NJ, PLM is recognized as the only nationwide company dedicated to exclusively leasing, renting, and maintaining comprehensive fleet management of over 13,000 refrigerated trailers. PLM's services include new trailer leasing, new trailer design and OEM ordering, short term leasing of existing trailers, flexible rental options, onsite maintenance, emergency breakdown service, GPS, temperature management, and customer lifecycle cost savings.