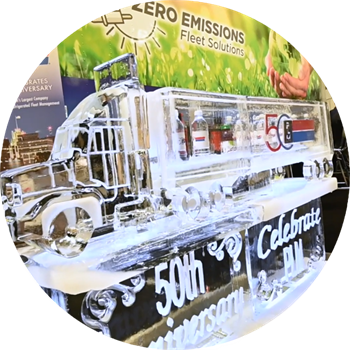 Back to all News/Press Releases
PLM named to Food Logistics' 2021 Top Green Providers list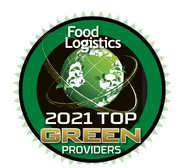 Newark, NJ—June 22, 2021 — Food Logistics, the only publication exclusively dedicated to covering the movement of product through the global cold food supply chain, has named PLM Fleet, LLC to the 2021 Top Green Providers list.
PLM was recognized as a top green provider for our association with Advanced Energy Machines (AEM) Zero Emission refrigerated trailers to provide complete lease and rental options for our cold-transport customers to achieve their sustainability goals. Our extensive experience and knowledge of customer operation supports our customers' transition by offering site planning, telematics, consulting, reporting and maintenance.
"We are excited to be recognized as a top green provider." Mike Marshall, VP of Zero Emissions and West Sales commented. "Our goal is to make it easy for our fleet partners to embrace this new technology by providing full-service support for fleet integration."
Food Logistics' annual Top Green Providers recognizes companies whose products, services or exemplary leadership is enhancing sustainability within the cold food and beverage industry. The editorial staff evaluates a company's participation in such programs as the EPA's SmartWay and other recognized sustainability programs; facilities that are LEED-certified and/or feature solar panels, LED lighting and other energy saving installations and retrofits; and other means of producing measurable reductions in GHG emissions, to name a few.
"When the pandemic hit, I thought for sure that sustainability would be pushed to the wayside. But, in fact, the complete opposite happened. And I couldn't be more appreciative of the supply chain industry's efforts in making sustainability top of mind in every aspect of their organization despite the many supply chain disruptions they continue to face," says Marina Mayer, Editor-in-Chief of Food Logistics and Supply & Demand Chain Executive. "Sustainability is the key to success, and the recipients of this year's award prove that when sustainability matters to them, they will continue do great things and make a difference in the industry."
Recipients of this year's award will be profiled in the June 2021 print issue. Go to www.FoodLogistics.com to view the full list of all 2021 Top Green Providers.
About Food Logistics
Food Logistics is the only publication exclusively dedicated to covering the movement of product through the global cold food supply chain, focusing on trucking, warehousing, packaging, risk management, food safety and more. Go to www.FoodLogistics.com.
About PLM Fleet, LLC. Headquartered in Newark, NJ with locations across the USA, PLM Fleet, LLC is owned by Marubeni Corporation and Mizuho Leasing which operate entities across the globe. PLM is the largest nationwide company offering technology and financial solutions for the temperature sensitive supply chain PLM's asset management and cloud-based data technology focus on creating flexible and client-specific temperature-controlled solutions to reduce cost and drive productivity throughout the complete supply chain. Visit www.plmfleet.com for more information.
PLM Media Contact
Nicole Greco
862-229-6480