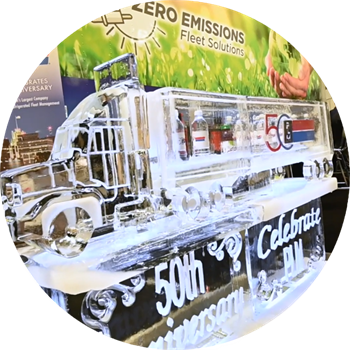 Back to all News/Press Releases
PLM Offers Cold Chain Visibility with PLM TrustLink
Real time in-transit cold chain visibility is essential today. Here's how new technology is delivering improved retail inventory performance through insights and agility.
BY JOHN HAGGERTY, Frozen & Refrigerated Buyer, May 2021
Retail food supply chains —especially refrigerated cold chains — have become increasingly complex. Gaining real-time visibility via supply chain data is essential today to optimize retail inventory effectiveness.
... Data sharing and real-time inventory visibility within warehouses and distribution centers have been available for decades. Attaining the same level of visibility to moving goods in transit is relatively new. This has been accomplished via improved sensors, transmission signals, and data aggregation methods and services. Some of today's single-use tracking sensors, produced by companies like Tive, weigh just a few ounces. Fixed sensors installed on trailers provide additional data. High-tech trailers, such as those provided by PLM Fleet, the nation's largest refrigerated-only trailer lessor, are designed with proprietary built-in technology to provide continuous visibility. Data is transmitted constantly to and from virtually anywhere, providing operating temperatures, refrigeration system condition outputs, truck speed, and more. PLM customers are supported by a proprietary PLM TrustLink providing end-to-end case-level visibility. Additionally, new trailer systems allow for remote operation of trailer refrigeration units. From a thousand miles away a reefer unit can be started, assigned a new temperature setting, and pre-chilled while parked or in motion, with or without a driver...
Download a copy of the article
Source: Frozen & Refrigerated Buyer, May 2021