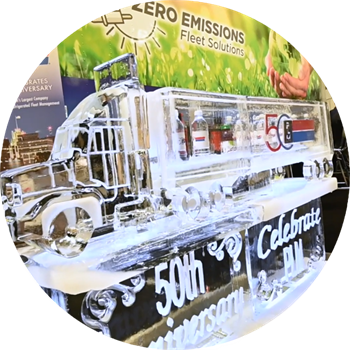 Back to all News/Press Releases
PLM is an Approved CORE Dealer
In January 2020, PLM was approved to participate in the California Clean Off Road Equipment Voucher Incentive Project (CORE) as a Dealer representing AEM trailer mounted TRU equipment. The CORE program provides up to $65,000 for qualifying TRUs and up to $3000 for charging equipment for the purchase or lease of currently commercialized zero-emission off-road equipment for operations in the state of California.

As of July 2020, PLM as a dealer with the CORE program has worked with lease customers to reserve almost $6 million of vouchers to bring zero-emission TRUs into California fleet operations.
"The CORE program has been a great incentive to start the process of transitioning to zero-emission refrigerated trailer operations" according to Mike Marshall, Vice President of Sales and California resident. "I live in California and personally appreciate the leadership being shown to promote alternative energy solutions for the transportation industry." In addition to removing all emissions, the AEM equipment is also a cost-saver when compared to fuel and maintenance. "We need the support to make these initial fleet changes, but once it catches on, the AEM TRU is not only weight neutral, but it's total-cost- of ownership neutral as well."
The CORE program funds were fully allocated in July 2020, but vouchers are not needed to move ahead with zero-emissions as PLM offers flexible lease and complete service support for this new technology.
What is CORE?
The California Air Resources Board (CARB), in partnership with CALSTART, launched the Clean Off Road Equipment Voucher Incentive Project (CORE) to accelerate the purchase of zero-emission freight handling equipment in California.
CORE voucher amounts are based on the incremental cost difference between traditional equipment and new zero-emission alternatives. Additional funding is available for charging infrastructure and equipment deployed in pollution overburdened communities (DACs).