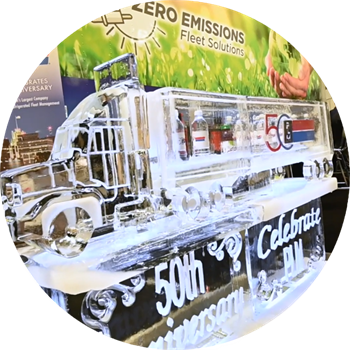 Back to all News/Press Releases
Join PLM at ACT Virtual
Join PLM's Mike Marshall, Vice President of Sales - West at ACT Virtual on October 6 where he will be joining a panel discussing new technologies to operated TRUs with zero emissions.
Transport Refrigeration Units (TRU) are a critical component of the perishable food supply chain but contribute to a significant portion of the emissions profile for the transport sector. Regulations are being introduced to curb these emissions through a combination of fuel shifts and technological innovation. New technologies are allowing food transporters to ditch the diesel-powered cooling and use more efficient, low and zero emission technology. Listen to OEM's and end users discuss how they keep the cool running.
If you aren't already registered for ACTVirtual, a 4-month online education series spotlighting the latest vehicle technology and infrastructure innovations that can help fleet operators achieve their economic and environmental sustainability goals, visit www.act-virtual.com to learn more. Fleet operators can use code SPEAKER75 for a free single-module pass.
Select from 5 different advanced transportation "modules" that each feature multiple days of programming. Each module includes powerhouse keynote speakers, dynamic executive panels, interactive breakout sessions, small-group video networking, virtual exhibit hall events, and much more!