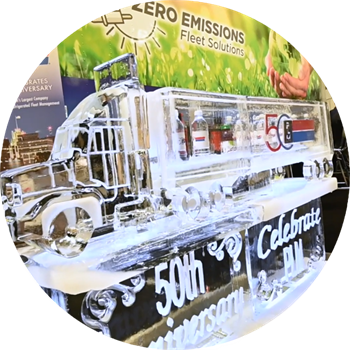 Back to all News/Press Releases
Electrification of Facilities and Fleets Webinar
Wednesday, June 17, 2020 - 2:00 - 3:00PM ET
Click here to Register - Use Code PLM to register for free

How to Leverage Incentives and Technologies to Unlock Bill Savings, Drive Facility Resilience,
and Reduce Carbon Emissions
This Global Cold Chain Alliance session will show you how to leverage proven technologies to optimize project development and incentive dollars. Participants can expect to gain a clear understanding of how to execute a green energy and EV fleet strategy and will be given an opportunity to immediately begin working with market leaders towards these goals.
On-Site Generation Solar, Fuel Cells, CHP
Advanced Energy Storage
Electric Refrigerated Trucks and Trailers
And More...
Presenters will be :
Don Durm, Vice Chairman, International Refrigeration Transportation Alliance

Mike Marshall, Vice President of Sales – West, PLM
Lisa Ableman, Manager of Outreach and Partnership, GridMarket
Oisín O'Brien, Director of Research and Data Analytics, GridMarket
Click here to Register - Use code PLM to register for free