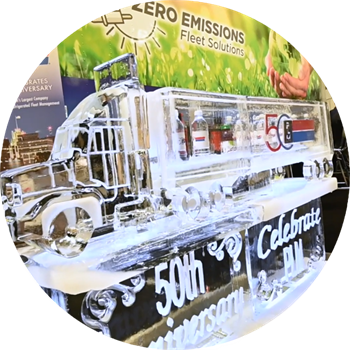 Back to all News/Press Releases
In Transit: FSMA Attention to Transport Coming
*As Published in August 2019 Food Logistics Magazine
By Jennifer Eisenbart
For the last eight years, the Food Safety Modernization Act (FSMA) has been changing the way food safety—and food logistics management—are addressed in the United States.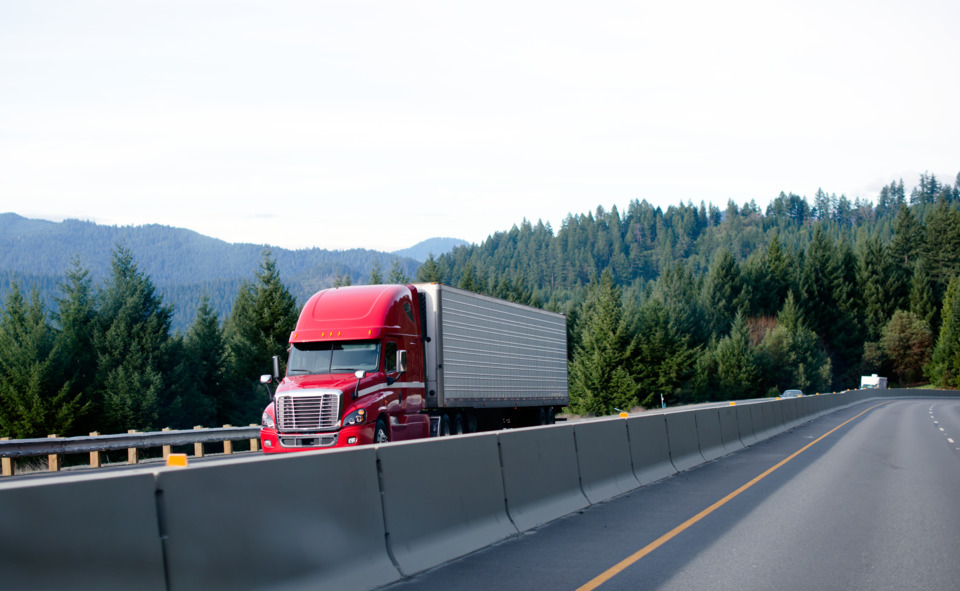 Credit: Getty Image
As the last of FSMA's seven rules, the Sanitary Transport of Food (STF), takes effect and is put into practice, its full impact on food transportation remains unknown. A best practice policy for the STF rule, Refrigerated Transportation Best Practices Guide, was introduced two years ago.
At 49 pages, the guide is already in use throughout the food transportation industry, says Don Durm, vice president of customer solutions for PLM and co-author of the guide. However, the FDA is working with the Global Cold Chain Alliance (GCCA) on formalizing a shorter version for its website. The question now is: How are those practices interpreted and put into place from food processor to transportation to distribution warehouse to the last mile?
Best Practices Defined
As Durm explains, the idea of best practices took form after the FDA began implementing FSMA and its rules in the agency's 2011 overhaul of U.S. food safety. Durm and the guide's co-authors, with guidance from GCCA, developed the document as an educational resource, knowing the FDA was focusing primarily on food processor inspection efforts.
The guide provides an overview of the STF and key requirements, as well as training and education, prerequisite programs and defined food safety procedures, and specific sections that address sanitary conditions for reefers, reefer operating procedures, pre-cooling of trailers, and other sections explaining each step along the transportation route.
The FDA also states within the STF rule that the shipper holds the primary responsibility in the sanitary transportation of food. More specifically, the rule applies to each shipper within the supply chain. Thus, as a food shipment changes hands throughout its transportation route, the rule applies to that shipper.
"So that commodity now…may have 10 different shippers," said Durm, adding that each shipper has to define to the next transporter how to best handle the product. Durm also has been traveling the country educating others about FSMA, and admitted that the STF rule is incredibly complex. "All the other rules are not written this way," Durm said. He said the government wrote the rule, then received feedback from many industry leaders before clarifying the rule.
"In FDA's good-faith effort to explain the STF rule, it's communicated in a three-part conversation," Durm said. "People are believing what they think is in the rule. I go around the country speaking on this subject, bringing clarity on it.
"(Transporters are) now getting into a jargon of food safety conversation that they may or may not be familiar with," Durm added.
That is where the best practices document comes into play. As the document says in its introduction, "The STF ruling identifies shippers as the primary responsible holder when it comes to determining appropriate standards for sanitary transportation of food products. The FDA defines shippers as a person who initiates a shipment of food by motor vehicle or rail vehicle. However, carriers, loaders and receivers must also abide by the STF ruling, agree to designated shipper requirements, and perform as expected and per shipper requirements.
"In other words, many in our industry will be affected by the FDA's STF ruling, and we are all responsible for being educated and prepared to meet the resulting requirements. Ultimately, we are all responsible for food safety and the sanitary transportation of food."
Durm said that each shipper is responsible for knowing the protocols for the particular item it is transporting, and those protocols are then transferred along each step in the cold chain. Plans can be as detailed as necessary. For example, identifying the type of contamination that triggers a washdown of a reefer trailer's interior or whether a reefer runs on cycle-sentry or continuous run while transporting temperature-sensitive items from frozen food to fresh vegetables.
Despite the completion of the Refrigerated Transportation Best Practices Guide in 2016, there remains a need for ongoing education. Dominic DiCarlo, director of safety and compliance for Lineage Logistics, said that Lineage has closely followed the STF since its inception and updated practices and informed carriers of necessary processes.
"While we work closely with the bigger players, we have focused our attention on some of the smaller carrier companies to promote the provision of sanitary trailers," DiCarlo said. "Sometimes we find they are not accustomed to the new regulations, or don't fully appreciate their impact on the supply chain as it relates to ensuring sanitary transportation of food products.
"We have an obligation as a 3PL to ensure compliance," he added. "As a partner with customers and carriers alike, we make sure they understand our internal policies on a continuous basis and maintain compliance throughout the extended supply chain."
Where FSMA Is Currently Focused
In the last year, Durm said that nearly 450 full inspections have been done by the FDA—all focused at the food processing level. About half of those inspections resulted in fines, he added.
The term "swab-a-thon" was coined to describe these inspections, which grew from being 2 to 3 hours for an inspection to 3 to 7 days.
"They're going in there with about 150 to 300 cotton swabs and walking into different places where there could be a problem. Swabs are put in a paper bag and sent to the lab for analysis," Durm said. "We have not seen that in transportation."
Durm said that is where the focus remains at this point, and as a result, transportation has yet to experience a major impact. He did say that 133 of the inspections were "enhanced," meaning that the FDA returned to the food processor for further inspection of its trailers.
"My message is: don't relax. They just haven't gotten to us yet," Durm explained, though he recommended that transport companies should always seek competent legal advice concerning regulatory requirements that relates to their particular business. He added that companies understand the basics of protocols, but that those protocols haven't really been tested.
"We don't have incidents currently where they say, 'here, we're going to tack this on you,'" Durm said.
"Everyone is doing this stuff in good faith," Durm added. "Do I think that everyone has it down? No. We really haven't gotten tested on this yet, in transportation. The FDA has not had the personnel to focus on transportation."
Durm cautioned that the inspections will be coming, however, and the question will be when—and how—those inspections will be implemented.
"I can't tell you how quickly the FDA will move," Durm said. "I just know at some point they will get to transportation. Everyone has basically relaxed because they don't see anything right now—no tangible enforcement.
"I don't know if that's the effective way of looking at transportation," Durm added, regarding the "swab-a-thon" test of trailers. "I would doubt it."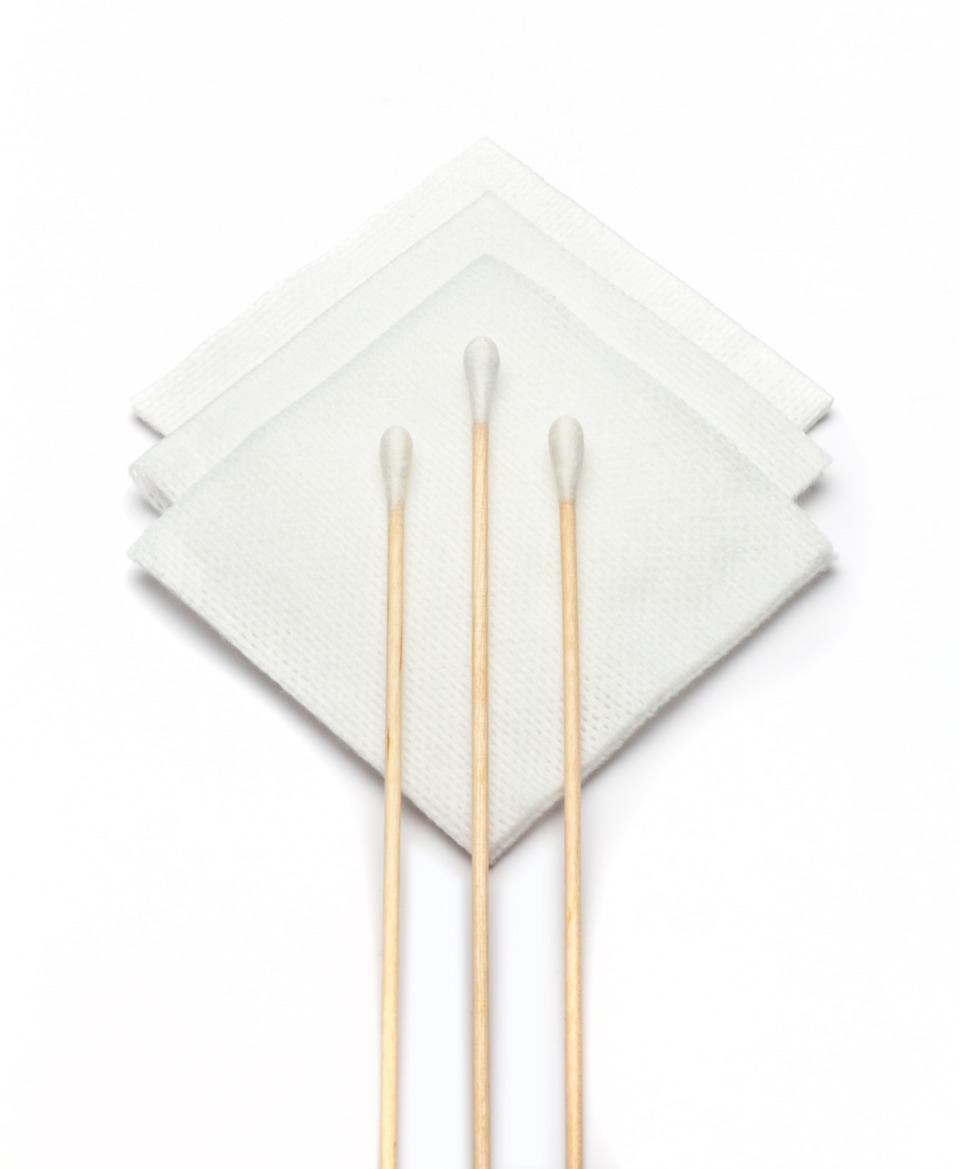 Various certification processes are also being instituted, including one for companies to test their paperwork processes and knowledge through the GCCA—the Certified Cold Carrier process.
Certification procedures exist throughout the transportation chain, with BRC, SQF and AIB, that allow vendors to verify the safety of food shipped to consumers. The additional certification process for transportation, Durm said, will allow for food transportation to have its own certification process.
"Those standards are set because basically you're paying for the certification of the audit," Durm said. "They audit you and ensure you're performing to an industry standard."
Durm said that alignment—the use of best practices throughout the cold chain—will be key.
"Make sure there is alignment between all parties and standard operating procedures," said Durm.
Looking Into the ROI Crystal Ball
With the focus on maintaining caution, Durm explained that many companies are seeing the impact on their bottom line—especially when a recall happens. The estimated average cost of a food recall is approximately $10 million. Durm said that 15 percent of customers never return to a product after it's been recalled.
Deciding to follow best practices can also affect fuel costs, costs per mile and even cleaning costs when a trailer must convert from shipping frozen chicken to fresh produce. For the best return on investment, it's critical to establish firm rules, said Durm.
"We're trying to set good standards that are based on science and unit functionality, which we've never done before," Durm said. "Transportation is taking on all those things. We're just trying to manage through that right now. That's why the best practices guide is a good conversation piece."
There's also an opportunity for the food transportation industry to further benefit from blockchain technology coupled with the Internet of Things. Durm said there is a specific request for funds by the FDA for research into technology. In fact, digital confirmation of assets will soon become a "must have."
"That's the key here," Durm said. "The digital convergence…will bring all this together, seamlessly, to track and trace."
DiCarlo agrees. When asked about RFID sensor tags and their potential to enhance the safety process, DiCarlo said RFID is the "future of logistics management in terms of identifying products with human interaction, eliminating wasted time and resources in the receiving, storage and shipping process."
"In the extended cold food supply chain, specifically in fully automated environments, RFID provides a significant benefit to the shipper as well as the warehouse operator by continuously monitoring temperature, location/traceability, and product flow in real time," DiCarlo explained. "RFID data loggers also help the warehouse operator to analyze trends in both process and operations."