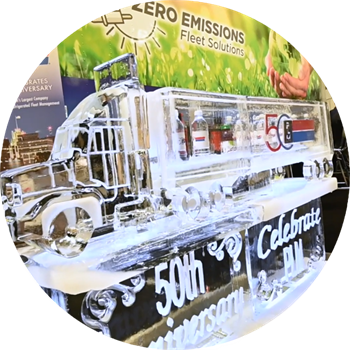 Back to all News/Press Releases
PLM to Deliver FSMA Training and Compliance to the Food Distribution Industry
New Jersey – Nova Scotia – December 15th, 2018 – PLM, the only nationwide fleet management company dedicated exclusively to leasing, renting and maintaining refrigerated trailers, and Iron Apple, a leader in online food safety compliance training, have partnered to offer compliance training services for the Sanitary Transportation Rule (the "Rule") of the Food Safety Modernization Act ("FSMA"). The services, offered by both companies, facilitate compliance with the Rule by teaching trainees how to maintain sanitary conditions, monitor temperatures and properly operate the Transport Refrigeration Unit ("TRU"). Training documentation is maintained using Iron Apple's eCompliance platform. The services are ideal for motor carriers and distribution centers.
"By teaming with Iron Apple, we are able to offer our customers an in-depth FSMA training program for drivers and operations staff. Training and training documentation is a key requirement of the Sanitary Transportation Rule" says Don Durm, VP of Customer Solutions at PLM.
Iron Apple's FSMA training for drivers, operations, and brokers provides an overview of the STF regulations and guidance on best practices to exceed the rule requirements. Certificates of completion are stored in the Iron Apple eClassroom and can be accessed by smartphone, tablet or laptop and desktop computers. Management monitors the progress of individuals within the organization to ensure compliance with training requirements.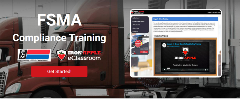 "We are excited to partner with PLM. They are taking the FSMA requirements seriously and want to ensure all their customers have resources available to meet those requirements," says Geoff Sanford, Operations Manager at Iron Apple.
PLM's partnership with Iron Apple is part of its TrainingLink platform, allowing customers to stay at the forefront of changing industry standards and regulatory compliance. Customers can sign up for PLM's Food Safety Training, powered by Iron Apple, by clicking registering below.