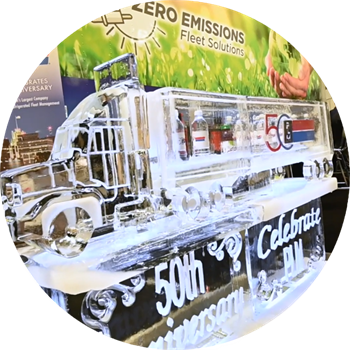 Back to all News/Press Releases
Lynne Wilson Joins PLM as CFO
Jun 13, 2018
Newark, NJ – PLM is excited to announce that Lynne Wilson has joined the leadership team as Chief Financial Officer in the Fleet Solutions Center located in Newark, NJ. Lynne joins PLM with over 30 years of senior level experience in tax, audit, finance and accounting. Prior to joining PLM, Lynne was the CFO for Beacon Rail Leasing, a rolling stock leasing company that serves the Pan European and North American marketplaces. "Lynne's vast experience in global organizations and proven track record as a strategic leader will position her to accelerate the execution of PLM's mission to be the leader in the cold supply chain," Keith Shipp, President and CEO commented.
Prior to Beacon Rail Leasing, Lynne was Senior Vice President and CFO of Marlin Business Services Corp., a public company for nine years. She also spent seven years with the General Electric Corporation in FP&A and was Global Controller of GE Commercial Finance. Lynne holds a Bachelor of Arts Degree in Accounting from Siena College.
Lynne's appointment reinforces PLM's commitment to build a platform to support our long-term goal as experts of the cold supply chain.
Robert Sukovich, who was previously the CFO and Legal Counsel will move into the leadership role of Chief Compliance Officer and Chief Legal Counsel for PLM.