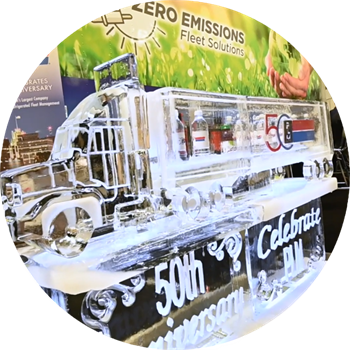 Back to all News/Press Releases
Why You Need a Telematics Solution Today
The stakes for cold chain transport are high. A deviation in temperature, a breakdown in equipment, a delay in delivery can result in spoiled food or pharmaceuticals, which in turn can lead to the loss of contracts, damage to a company's reputation, consumer illness, lawsuits from victims, and fines from regulatory agencies. Customers are requiring that their transportation companies provide cold chain visibility to monitor quality and safety throughout the supply chain, prompted both by the consumer as well as the implementation of FDA's Food Safety Modernization Act (FSMA).
The FDA determined that best practices are key to keeping the cold chain safe. In response, the International Refrigerated Transportation Association (IRTA) embarked on a two-year task force project to produce the highly acclaimed Refrigerated Transportation Best Practices Guide as the go-to resource for cold chain industry associations. The guide identifies the use of real-time telematics solutions as an industry best practice to provide cold chain transparency, which is the goal of FDA's FSMA rules to protect the nation's food supply. Telematics as a best practice to meet regulatory compliance should provide and document the pre-cool satisfaction; temperature compliance during the delivery route; multiple data formats as to the customer's request, and data transfer capabilities.
In today's busy world, we all have a need for real-time information. Whether you are a business executive or a parent trying to manage the family activities—we all have smart phones on hand that we consider invaluable to navigate and manage our personal and professional lives in real time.
Likewise, today's operators must adapt to the approach of building a "smart trailer" with advanced monitoring systems that can substantially enhance their financial and operating performance. No longer do operators have the luxury of performing a post-trip analysis of failures to remain competitive and meet compliance of regulatory rules. It is necessary to understand in real time the load in transport to maximize your position in the marketplace.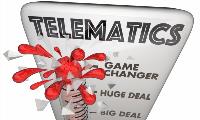 Dr. Patrick Brecht, founder and president of PEB Commodities, Inc. and a member of the World Food Logistics Organization's (WFLO) Scientific Advisory Council (SAC), who has expertise in refrigeration technology, states, "Our investigations and studies have found that human error accounts for up to 80 percent of cargo losses during transportation." He adds that, "There are tremendous opportunities available for integrating advanced trailer refrigeration technologies and telematics with food safety programs, and the computerized refrigeration systems today are not being fully utilized."
A telematics solution should provide a utilization report to ensure proper asset management to run an optimal fleet. In addition, it also needs advanced geo-fence capabilities that provide the ability for automatic data transfer of vital information when entering the field, such as location, fuel levels, temperature reports and just about anything that one would want to measure. Moreover, a telematics solution can generate a refrigerated unit health report to assure operators, drivers, and consumers of the security of the cold chain that would include fuel levels, battery voltage, as well as the ability to remotely make changes to the refrigeration unit settings.
PLM, the leading cold chain fleet management company, was one of the first adopters of telematics solutions through its ColdLink two-way transport refrigeration real-time control and management system that meets or exceeds all the requirements. ColdLink products interface with Carrier Transicold and Thermo King refrigeration units, providing communication capabilities and all the reports, events and alarms needed to provide superior refrigerated transportation services to reduce fleet operating costs and ensure regulatory compliance. The ColdLink solution gives the fleet manager complete visibility and control in real time and the ability to be notified of a possible issue while in transport, and can communicate with the TRU (transport refrigeration unit) directly to take corrective action. Finally, ColdLink can send notification of non-critical alarms to the fleet manager back at the facility, where the fleet manager can clear the alarm while the driver continues the route with no service interruption to delivery of products and services, saving the company time and money.
Knowledge is power. If you can't see it, you cannot manage it. Mark Domzalski, senior vice president at PLM, states, "The ColdLink management solution gives you complete transport visibility and offers reports that show information to optimize your cost of operation while maximizing the protection of temperature sensitive products." He adds that, "Data is good, but if it is not used and is not actionable, then it becomes just another Excel spreadsheet in your inbox that you do not open."
While there is a lot of promise surrounding the Internet of Things and Big Data, the fact is, if you cannot get that data down to bite sized—and to Domzalski's point, "actionable" format—can you truly use it? PLM's unique approach is to work together with customers to develop KPI's on what data to measure for their business to achieve the goal of saving time and money throughout their operation while also meeting compliance requirements. PLM's expertise comes from decades of benchmarking and analyzing cold chain operational data and using this information to help customers in maximizing the use of technology to meet their individual business goals.
Simply put, ColdLink allows businesses to manage loads in real time versus being reactive and experiencing cargo losses, that Dr. Brecht reports are the result of human error. The solution allows businesses to manage by exception in real time based on a personal commodity profile set up within the system, and view the transport asset and the condition loads in real time. Managing by exception means fleet managers are in control in real time when pre-set critical alarms are triggered, door openings occur, temperature set limits are exceeded, and driver behaviors and dwell times are recorded. ColdLink then allows control of the unit's function remotely by clearing the alarm, re-setting the temperature or advising the driver of a behavior modification.
Transportation companies sometimes question the risk associated with owning a telematics solution, with concerns over the cost of set-up, installation, monthly fees, training and not being supported in the future by the provider or a third-party provider. PLM's strategy for risk mitigation enables companies to lease access to the information instead of owning hardware.
According to Domzalski, "Our ColdLink program allows a company to start using our advanced telematics product with only a monthly investment for access to the information. There is no upfront hardware cost, no software cost, no installation fees, the warranty is covered, and companies get a fully functional solution with advanced reporting from day one with no initial capital investment."
PLM has a national network of representatives that are experts in cold chain and telematics solutions and provides ongoing support and training that is unsurpassed in the industry. Furthermore, companies no longer want to own technology; what they truly want is access to the information that they need to save the business time and money.
ColdLink is the answer for companies' information needs, for regulatory compliance, and to save time and money with complete cold chain visibility and control.