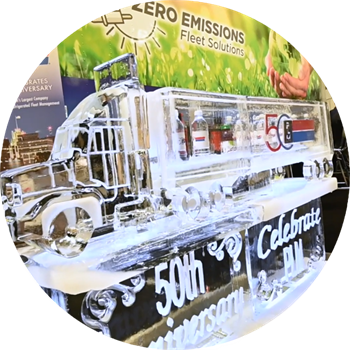 Back to all News/Press Releases
GCCA Member Provides Technical Assistance in Nigeria to Advance Country's Cold Chain
From gcca.org
In August of 2017, PLM Vice President of Customer Solutions and member of the International Refrigerated Transportation Association (IRTA), a Core Partner of the Global Cold Chain Alliance (GCCA), Board of Directors, Don Durm traveled to Lagos, Nigeria to work with two Business-to-Business (B2B) matches for the Nigeria Postharvest Loss Alliance for Nutrition (PLAN), a project that GCCA has planned with the Global Alliance for Improved Nutrition (GAIN) since 2015, project over a two-week period.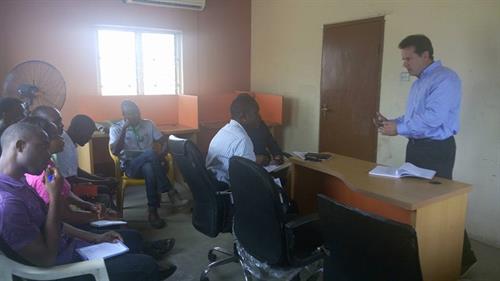 As PLAN's cold chain partner, the GCCA provides industry knowledge and matches selected PLAN businesses with GCCA members to provide technical training, mentorship, and overall skill development. As part of GCCA's efforts to grow the cold chain globally, PLAN will help Nigerians have access to safe, better quality food.
For the first week, Durm worked with Alyx, a company just beginning to establish a cold chain for fruits and vegetables using a hub and spoke model. The second week was spent with Selema Farms, a company that has been involved in the importation and distribution of fresh fruit until currency issues forced the company to scale back. Selema is in the process of building the business again, this time with a focus on the logistics for domestic products with plans to build a packhouse and refurbish a refrigerated truck.
During his time in-country, Don provided technical assistance on a variety of topics from the application and design of transport equipment, to best practices in cold chain transport, commodity storage and transport conditions, technology engagement for supply chain transparency, development of Hazard Analysis and Critical Control Points standard operating procedures and supply chain economics.
When asked about the experience, Don stated that he would "highly recommend participating in a project to my contemporaries as the experience in many ways is transformational. Giving back to the industry that has provided for our financial security in the riches nation on earth is truly rewarding. The experience allows one to reinforce what you already know by sharing but will challenge you to think in new ways."
GCCA is planning an evaluation of the B2Bs as the GAIN project is wrapping up. This will help us to determine the short-term impact our members shared expertise and time has had on the helping to develop the Nigerian cold chain. GCCA will continue to monitor and support these companies as they continue to grow the chain.
Projects such as this are where the expertise of GCCA members can make a difference. If you are interested in getting involved with future international projects or learn more about GCCA international development activities, please contact Amanda Brondy (abrondy@gcca.org) or Richard Tracy (rtracy@gcca.org).
This entry was posted in Global Connection, International News and tagged GAIN, International, PLAN on December 11, 2017 by Stu Kushner.