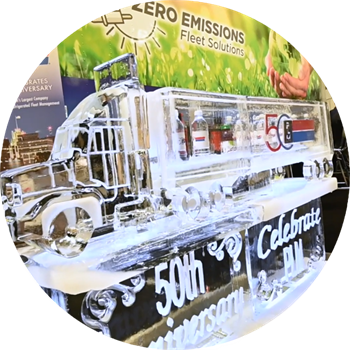 Back to all News/Press Releases
PLM Named to Food Logistics' 2017 FL100+ Top Software and Technology Providers List
Newark, NJ—Dec. 15, 2017 — Food Logistics, the only publication exclusively dedicated to covering the movement of product through the global food supply chain, has named PLM to its 2017 FL100+ Top Software and Technology Providers list.
The annual FL100+ Top Software and Technology Providers list serves as a resource guide of software and technology providers whose products and services are critical for companies in the global food and beverage supply chain.
"New developments and innovations in the software and technology sector are making sizeable impacts on the global food supply chain," notes Lara L. Sowinski, editorial director for Food Logistics and its sister publication, Supply & Demand Chain Executive. "The result is a greater visibility, improved regulatory compliance, enhanced shelf life for perishables, and the emergence of a more proactive and nimble food supply chain that benefits both the food industry and its logistics partners, as well as the end consumer."
"We are excited that Food Logistics recognized PLM's advancements in utilizing technology to enhance our customers' fleet management experience," PLM's CEO, Keith Shipp commented. "These innovative enhancements allow our customers to drive improvements in operations and increase productivity which ultimately saves their employees and company time and money."
PLM is profiled on this year's 2017 FL100+ Top Software and Technology Providers list in the November/December 2017 issue of Food Logistics, as well as online at www.foodlogistics.com.
About Food Logistics
Food Logistics is published by AC Business Media, a business-to-business media company that provides targeted content and comprehensive, integrated advertising and promotion opportunities for some of the world's most recognized B2B brands. Its diverse portfolio serves the construction, logistics, supply chain and other industries with print, digital and custom products, events and social media.
About PLM
PLM, headquartered in Newark, New Jersey, is an industry leader and the only company with nationwide locations dedicated exclusively to the fleet management of refrigerated trailers in the Cold Supply Chain. PLM offers customer solutions to improve productivity and effectively manage and reduce operating costs through fleet planning, financial products, application and design of trailers, maintenance and telematics solutions, disposition strategies, data analysis and short-term rental. PLM offers the largest selection of multi-temp, single-temp, and eco-friendly electric trailers from 28' to 53' in length.
For more information, please visit www.plmtrailer.com or call 1- 877-736-8756.
Media Contact
PLM
Nicole Greco
Marketing Manager
862-229-6480
ngreco@plmtrailer.com