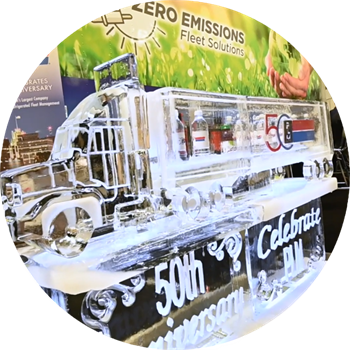 Back to all News/Press Releases
Sherrie Reish Named President of CATRALA
Atlanta, GA – The Car and Truck Rental and Leasing Association of Georgia (CATRALA) has named Sherrie Reich, Regional Account Sales Executive for PLM, President for a 2-year appointment. CATRALA is comprised of both regional and national professionals in the car and truck rental industry to monitor state and local legislation that affects the industry.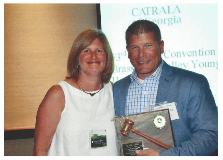 "We are proud of Sherrie's engagement in this association. 2017 marks her 20th year at PLM. It's an honor to see her recognized for her efforts and experience," Mark Domzalski, Senior Vice President of PLM Trailer Leasing commented. "We are confident her industry knowledge and recognition will help lead CATRALA."
PLM is an active supporter of national and regional associations that affect the Cold Chain. Through our affiliation with these associations, PLM team members are able to build relationships with industry professionals to ensure we meet the needs of our customers.
About PLM Trailer Leasing
PLM Trailer Leasing, headquartered in Newark, New Jersey, is an industry leader and the only company with nationwide locations dedicated exclusively to the leasing, rental, maintenance and fleet management of refrigerated trailers in the Cold Supply Chain. PLM offers the largest selection of multi-temp, single-temp, and eco-friendly electric trailers from 28' to 53' in length.
For more information, please visit www.plmtrailer.com or call 1- 877-RENT-PLM (736-8756).