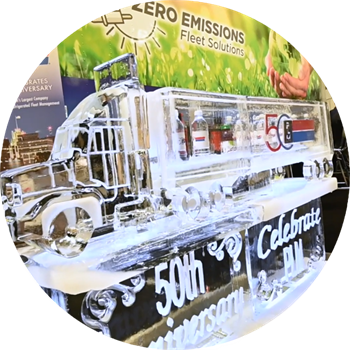 Back to all News/Press Releases
Don Durm - 2-time "Rock Star" of the Cold Supply Chain
Don Durm, Honored as 2016 "Food Logistics Champions: Rock Stars of the Supply Chain" for the second year in a row
Fort Atkinson, WI — March 28, 2016 — Food Logistics, the only publication dedicated exclusively to the global food and beverage supply chain, today announced the recipients of its newly launched "Food Logistics Champions: Rock Stars of the Supply Chain," award. Don Durm, Director of Strategic Customer Solutions at PLM Trailer Leasing has been bestowed this honor for the second year in a row.
The award was conceived as a way to recognize influential individuals in the food/beverage industry whose achievements, hard work, and vision have shaped and continue to attain milestones in safety, efficiency, productivity and innovation throughout the global food supply chain.
"From early pioneers and entrepreneurs to non-conformist thinkers and executive standouts, this award aims to honor these leaders and their contributions to our industry," notes Lara L. Sowinski, editor-in-chief at Food Logistics. "Moreover, leadership, innovation and influence reveals itself in numerous ways and not only at the executive level. This new award is our way of celebrating the talented trailblazers and inspirational mentors whose work deserves acknowledgement and appreciation."
Durm was recognized by Food Logistics for understanding and interpreting the Food Safety Modernization Act (FSMA) for the industry and presenting guidance on the regulations coming into effect at the end of the month. "With Don's 20 years of understanding the lifecycle of the refrigerated trailer and products it carriers has put him in a unique position to prepare companies proactively for the upcoming changes," Keith Shipp, President and CEO of PLM said. "We couldn't be more pleased and honored to have Food Logistics bestow this title on him for the second year in a row."
Don's profile is in the March 2016 issue of Food Logistics, as well as online at www.foodlogistics.com.
About Food Logistics
Food Logistics is published by AC Business Media Inc., a business-to-business media company that provides targeted content and comprehensive, integrated advertising and promotion opportunities for some of the world's most recognized B2B brands. Its diverse portfolio serves the construction, logistics, supply chain and other industries with print, digital and custom products, events and social media.
Media Contact
Eric Sacharski
Assistant Editor
(800) 538-5544 x.1241
esacharski@acbusinessmedia.com