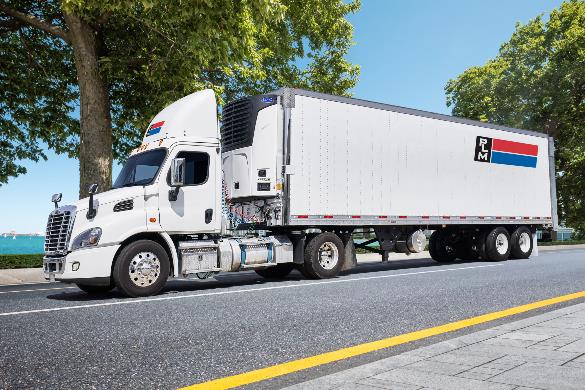 PLM's diesel units come with several safety features standard and are available in a variety of options from 28' to 53' with or without lift gates in single, multiple or tri-temperature options. Our trailers are CARB and Smartway compliant and follow the EPA aero-compliance regulations.
PLM assets are equipped with
~ColdLink® telematics - a web-based, management tool providing tracking for real-time fleet visibility and temperature monitoring for your entire fleet
~ 40-watt weather-proof solar panels to extend battery life on the TRU using telematics
~ MyPLM web-based, 24-7 access to managing your fleet from any device
~ Additional 220-watt weather-proof solar panel on units equipped with Lift-gates
~ On-going customer CARB registrations
Units are fully customizable with options including, but not limited to:
Lift-gates
Side doors
Ramps (back and/or side)
Air chutes
e-Track
Interior lights

Get Started Today
Contact us to get started today. We offer a variety of lease options in both short-term and long-term assets. Not sure you are ready for a long-term commitment? Give us a try today. We have rental trailers available for as little as one-day! Request a quote today or fFill out our credit application now to get set up for any future need you may have.