Best Practices

Cold Chain Transport Solutions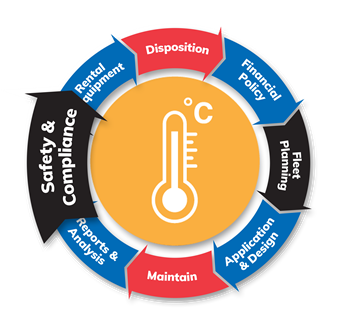 Keep up with the changing rules and regulations on refrigerated transportation. PLM, has partnered with Thermo King and PEB Commodities, as board members, to develop a best practices guide for the International Refrigerated Transportation Association (IRTA), a core partner of the Global Cold Chain Alliance (GCCA), has developed a comprehensive best practices guide to help navigate through the cold supply chain.

Additionally, IRTA now offers a Cold Chain Transportation Certification program based on this guide, designed to recognize carrier organizations for their commitment to sanitary and safe transportation of perishable products.

Interested parties can look into this on the Global Cold Chain Association's website here.

Refrigerated Transportation Best Practices Guide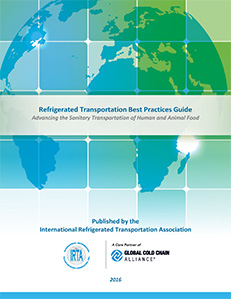 The Food and Drug Administration's (FDA) final rule for the Sanitary Transportation of Human and Animal Food (STF), which became effective on June 6, 2016, established requirements for shippers, loaders, rail or motor carriers, and receivers involved in transporting human and animal food. The goal of the STF is to prevent transportation practices that create food safety risks, such as failure to properly refrigerate food, inadequate cleaning of vehicles between loads, and failure to properly protect food.
To help key industry stakeholders stay in compliance with the rule, PLM, in conjunction with the International Refrigerated Transportation Association (IRTA), a Core Partner of GCCA, developed the IRTA Refrigerated Transportation Best Practices Guide. The guide was developed primarily for refrigerated carriers utilizing truck, trailer and multi-temperature means of transporting food. Click the link below to download.


Certified Cold Carrier Program
In order to further assist carriers to conform with the STF rule, the IRTA Board of Directors approved the development of a Certified Cold Carrier Program in June 2018. The IRTA Board also approved a CCC Task Force of board members to direct the program's development. The task force reviewed the main elements of the Best Practices Guide such as pre-trip, loading, staging, en-route and receiving procedures to determine minimum requirements for certified cold carriers.
The Certified Cold Carrier has two major components: 1) Carrier conformance with the STF through adoption of the IRTA Best Practices Guide and 2) Carrier proof of knowledge for management personnel on specific Best Practice Guide requirements.
To learn more about this program, click on IRTA's website here.