Personalized Leasing Solutions
Customized to Your Needs
PLM's customized leasing solutions are tailored to your plan. Whether it is a long-term new build asset or versatile short-term in-fleet equipment options, you can be assured it will be designed to fit your business needs.
Why Lease?
Established fleet management partner
Alternative, asset-based funding option
Tax benefits
Supports a managed replacement plan
PLM assumes residual risk of disposal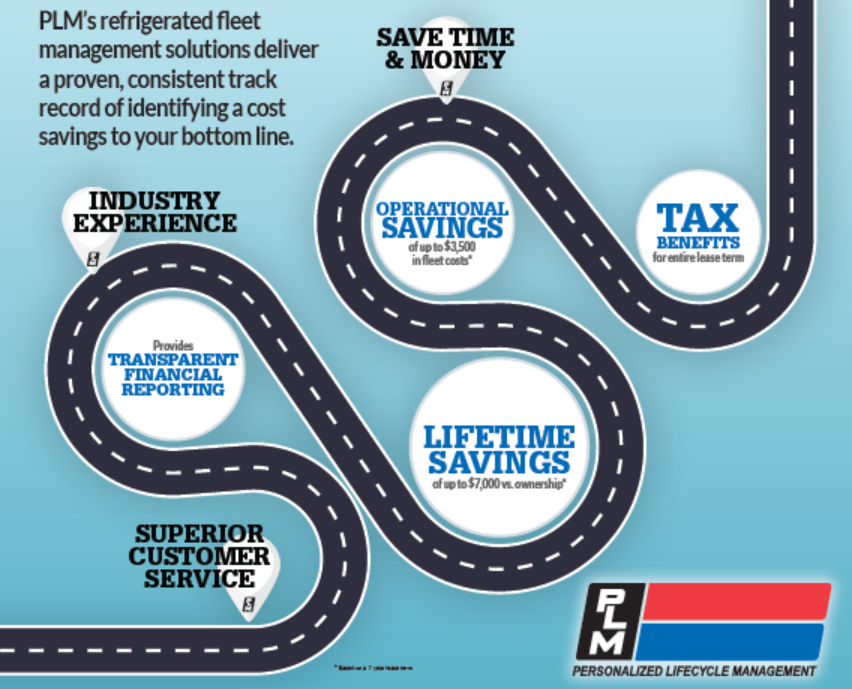 Dedicated Personalized Customer Solutions Team
1-8 year consumption-based modeling
Lease vs. Ownership Model

Operational Replacement Plan

Onsite Maintenance Savings
Disposition
Benefits of Telematics Calculator

Electric Standby vs. Fuel Carbon Footprint
Lease Accounting Support FASB
Fuel Consumption
Not convinced that PLM should be your Refrigerated Fleet Partner? Try us out. Have one of our dedicated PCS team members run a complimentary lease versus ownership model on your fleet.